Most users are interesting with 3UTools alternative applications, This guide we are going to introduce best application called i4Tools. What is i4Tools ? This is also 3UTools related best application developed for Windows and MAC uses. So this will be interesting to all Windows and MAC users to touch with third party apps and other resources. Are you interesting with application ? Touch with app and enjoy..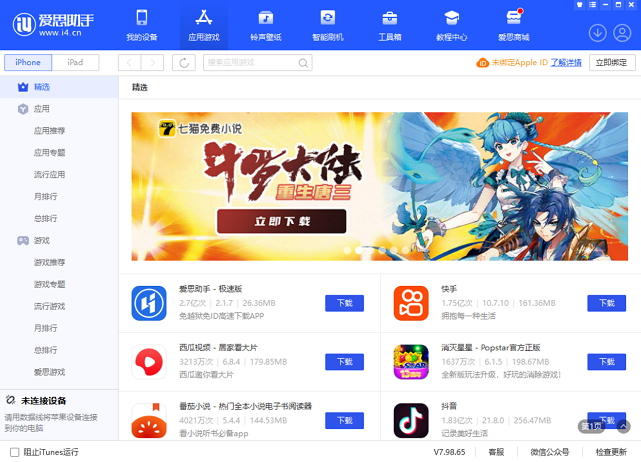 Direct Download links
We have given direct download link from official site – Click Here to Download
How to install i4Tools for Windows and MAC
We have given following guides for both Windows and MAC running users, Touch with our tutorial based guides and enjoy with features.
Windows :
Download latest version of application using above direct download link
Then tap downloaded executable file to install application for Windows running computer
Then tap Yes to confirm third party application installation, Click continue button and after few steps you can see i4Tools application installation successful message with your computer.
Now connect your device and open application. You can see most 3UTools app features are embed with i4Tools application.
MAC:
Download latest version MAC running file using above direct download link.
Tap application, Perhaps you can see application is unable to install message. Then follow this path to activate third party app installation. Go to System Preferences – > Then click Security and Privacy – > Then you can see i4Tools application, Click allow.
Now continue application installation for your device. You can see application installation successful message after few steps.
Advantages
This is best alternative tool for MAC users. Because 3UTools application users are not released their version for MAC users. This is really disadvantage for them. We can recommend this application for most of the MAC users
Disadvantages
This moment developers are released Chinese version and this application language is unable to change. This is major disadvantage for i4UTools application. However i4Tools application developers will release updated version as soon as possible for thousands of English users. This will be great gift for MAC users.
How to download i4Tools English version
Unfortunately i4Tools English version is not ready for users now. However you can follow application language converter application to use this application without any issue. Good luck and enjoy with i4Tools.