What is 3UTools Flash ? 3UTools is simple known as "All in one Tool", This tools is one of the most famous application using thousands of iDevice loving users around the world. 3UTools Flash is a firmware update in your Apple iPhone,iPad,iPod Touch. Most Apple users are working with a lack of knowledge with their Ios firmware. This application is automatically detecting your device firmware and user will motivate to download latest firmware for your device. Therefore users are does not required to download latest IPSW files compatible with your device. This amazing application gathered with many flash features.
3UTools flash category consider your Apple ID and password. Therefore if your device update required ID and password, We can recommend to prepare your device to Apple ID and password before flash your iDevice.
3UTools Flash features gathered with iDevices
Easy Flash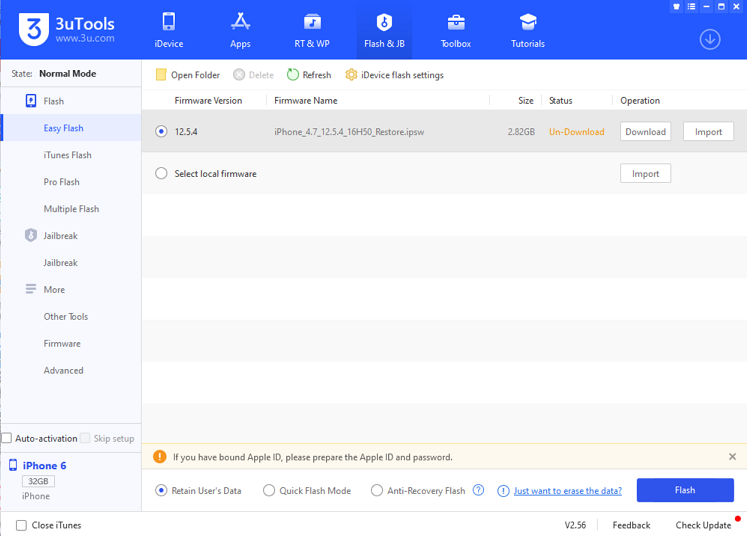 This easy flash feature included latest firmware, Users are ready to download firmware through 3UTools application. If you already download firmware, You have an ability to import firmware to the device through this application. This is great opportunity to keep your device properly with most useful features.
iTunes Flash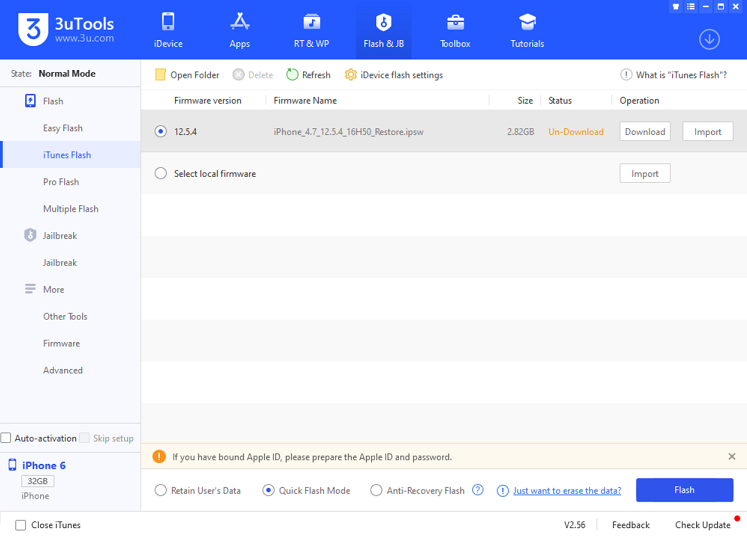 This iTunes Flash feature included iTunes update gathered with your device. This features are important for users who do not have enough knowledge regarding iTunes update. This session also apart with the download and import features. Users can clear device data with this apart with flash process is going.
Pro Flash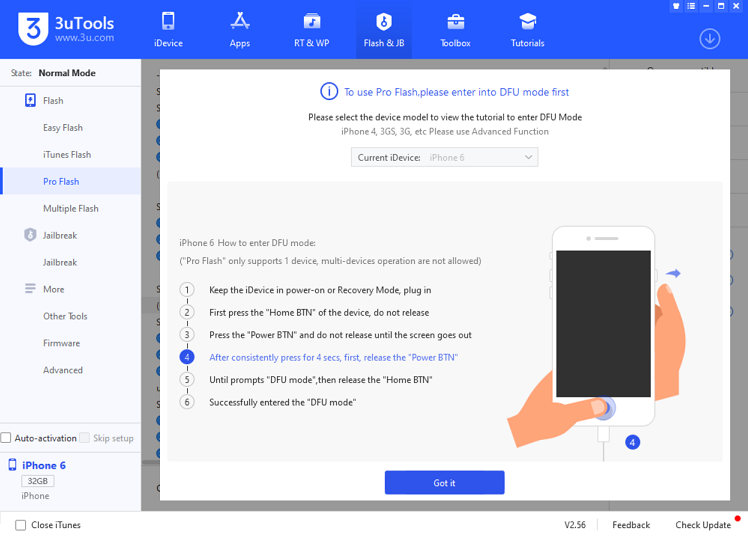 This method all Ios users are required to set device into device firmware update (DFU) mode. Before use this method, You must update device into latest firmware. This application is properly showing all process to enter your device into DFU mode. Therefore you can simply set device into this mode using 3UTools flash category. Finally users can touch with 3UTools Pro flash features within few seconds.
Multiple Flash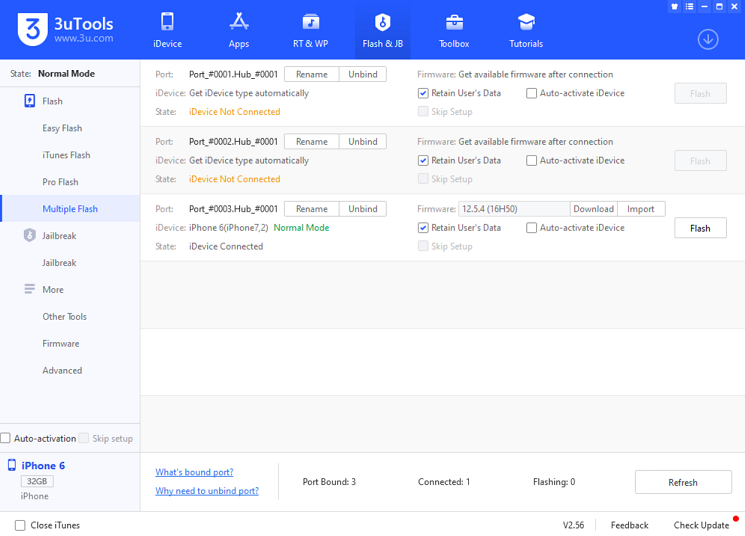 You can touch with Multiple Flash feature to gather with several features and devices together. 3UTools application is automatically detecting device port to flash your device. You can see device port at the bottom of the application. Most users are familiar with "Unbind Port" feature, This attribute is using to adjust port row position by the users. If you unbound device, Application is not detecting your device for flashing. This is really advantage to do your multiple tasks with same time. Actually users are unable to touch with these features other 3Utools alternative apps. This is the best freeware developed to touch with hundreds of features with one device.
3UTools flash category also included jailbreak session. This jailbreak feature can use to install Cydia application for your device. We are strongly recommend to backup your device before use both of these methods. Jailbreak final process is to install Cydia application. Cydia provide hundreds of applications free for users. All Apple devices are unable to jailbreak, But All Ios devices can use for flash. If any error regarding iDevice flash, Please message or comment to us.
If you are interesting with 3UTols flash, Please follow below link to get latest version. We have given direct latest version for users. – 3UTools Download